Built between two slopes with an incredible view over the Pagasetic Gulf, right beneath Pelion's peak (Evzonas or Schitzouravli), lies one of the most picturesque villages of the mountain, Aghios Georgios Nileias. It is an old main village, only 20 kilometers east of Volos, 700 meters high, on an amphitheatrical spot overlooking the Pagasetic Gulf. Despite its beauty and its rich cultural heritage, it has not yet attracted much attention, preserving thus its traditional characteristics.
---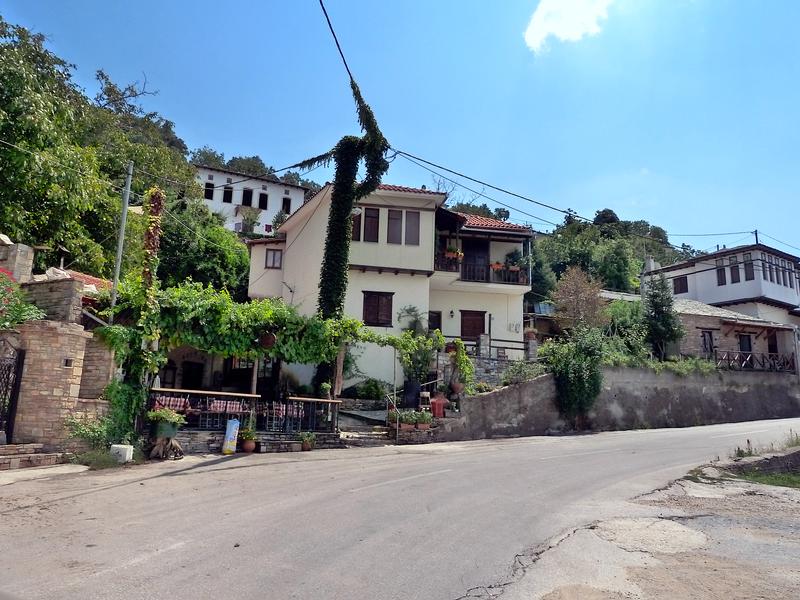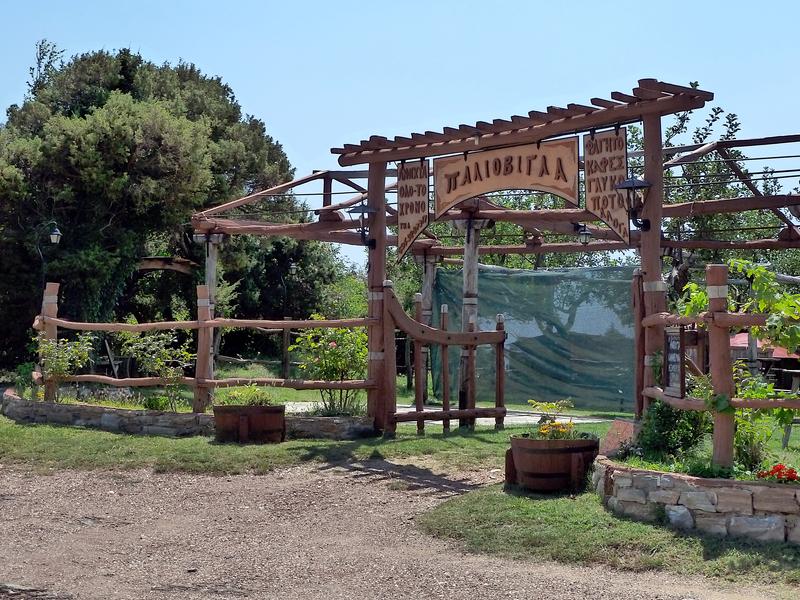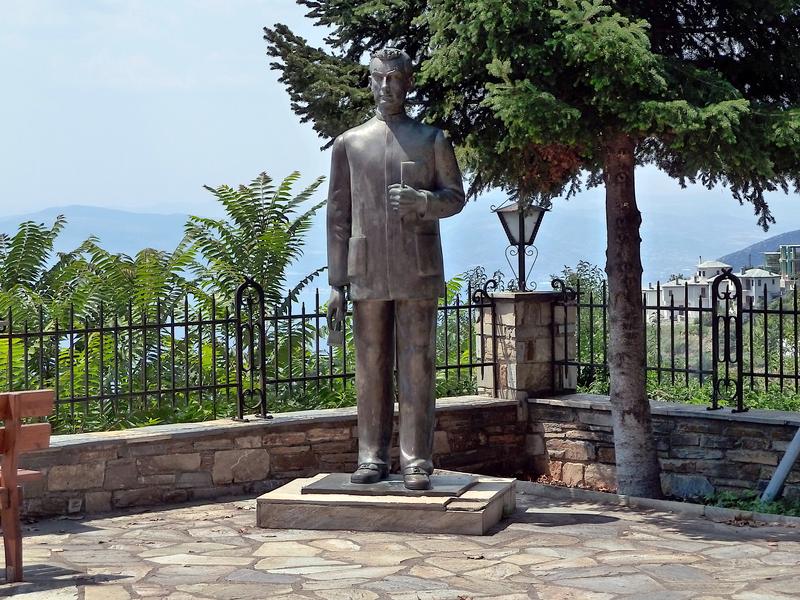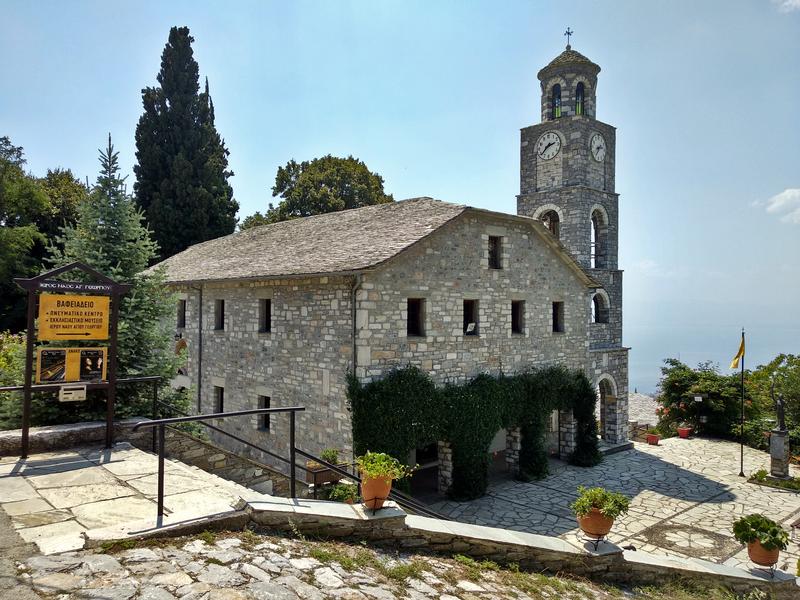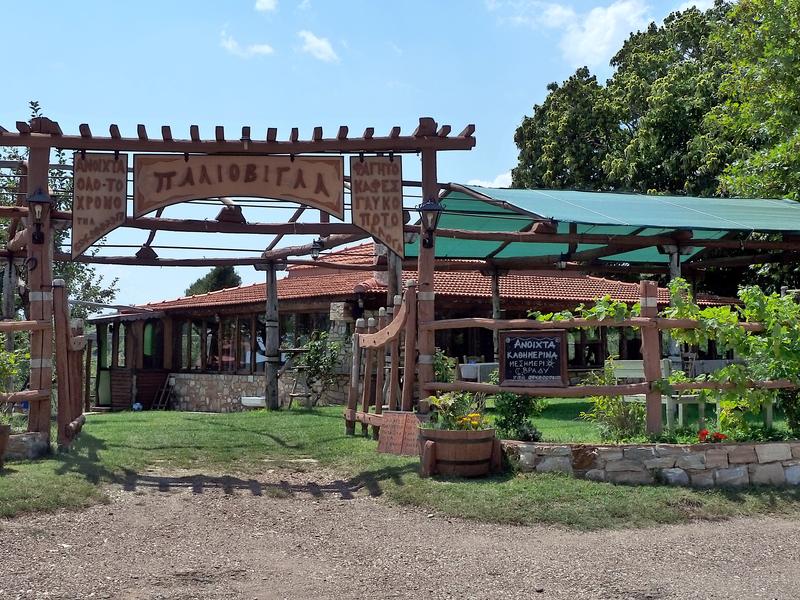 It is a conglomerate of five settlements: Aghios Georgios, Dyo Remata, Aghia Triada, Ano Gatzea and Kato Gatzea. According to tradition, the village was built around the 15th century by two shepherds who found an icon of the Saint (Aghios) in a bush, and built a church in his honor giving it his name around which the village was created.
Aghios Georgios is a birthplace of new martyr Stamatios, who suffered in Istanbul in 1680, of painters Giannis Poulakas (1863-1942) and Chryssoula Zoghia (1914-1992) and also of sculptor Nikolas (1909-1990) who donated many of his sculptures to the Community of Aghios Georgios along with a large amount of money leading to today's operation of Sculptor Nikolas' Municipal Museum. Saint Athanasios church, built by master Dhemos Zapaniotis or Zipaniotis in 1795, one of the finest examples of the 18th century folk architecture, is worth a visit, as well as the open-air theater Aloni, founded in 1995. If you go to the village in the summer, you will be pleased to know that there are some acclaimed theatrical plays and music concerts. Another noteworthy sight is the Holy Convent of Pammeghistoi Taxiarhes, one of the largest convents in Greece, with abundant activity and its own radio station.
Some of the suggested sights are: a walk under the beech and plane trees on your way to the fountains and springs, the country church of Ai Lias and the old monasteries of Megas Sotiras and Aghia Triada, the old merchant manors with neoclassical elements, the traditional tower-houses of Pelion and the stone-built farmers' houses, the old secondary school and the library being renovated by the Ministry of Culture. As opposed to other villages of Pelion, the oldest houses of Aghios Georgios are of late 19th century, because Mamud Dramali Pasha crushed the residents' rebellion in 1822. Nonetheless, the houses do not lack in beauty as they are surrounded by trees of apple, chestnut, walnut, plane, pear and cherry.
In Aghios Georgios you can stay in one of the many available lodgings, such as in terrific traditional guest houses that will offer you relaxation and comfort. After you enjoy moments of tranquility in your accommodations, feeling content from your walks, taste specialties at the taverns of the village, such as baked eggplants with feta cheese, meatballs, galotyri (cream cheese), spetzofai (dish with sausages), salad with potatoes and mushrooms, mushrooms frikase (vegetarian stew), fried cheese, veal in clay pot and pork in the pan accompanied of course with local wine or tsipouro (spirit). Finally, sweeten up your palate by trying the wonderful homemade spoon and baked sweets. So, what are you waiting for? Pack your bags!
---