If you end up in Pelion and wish to see something different other than typical Pelion scenery, then the time has come for you to visit Ano Lechonia. Built 150 meters high, it is almost a lowland village of West Pelion, 11 kilometers away from Volos to the southeast and only 1 kilometer from the sea. It is a prolific place that produces fruit, mainly the famous pears, olives and vegetables. Its name derives possibly from the word lech, Slavic for lowland, or from the name of a ruler called Lechonas; another possibility, according to local people's beliefs, is that the land is so fertile that can produce anything a woman who just gave birth (Greek: λεχώνα [lechona]) might crave.
---
In this fruitful village one can admire beautiful ornaments, like Nevestiki Hill, lying where Ancient Methoni was with remains of the ancient fortification, modern villas, tower-houses, and exquisitely built manors, examples of the heyday of the area in the beginning of the 20th century. Other sights are the fountain of Konstantinos Myrogiannis (1906), decorated with a lion head, a pediment and marble antefixes on the three corners situated near Ano Lechonia train station; Kokoslis Tower (19th century) where the still-remaining first silk factory was housed; the neoclassical buildings Xatzikyriazis (1900) and Kassiopoulos (1900); the old factory of Demopoulos (1920) where ice and electrical power for the village were produced, and between 1920 - 1950 operated as a mill and Kontos manor.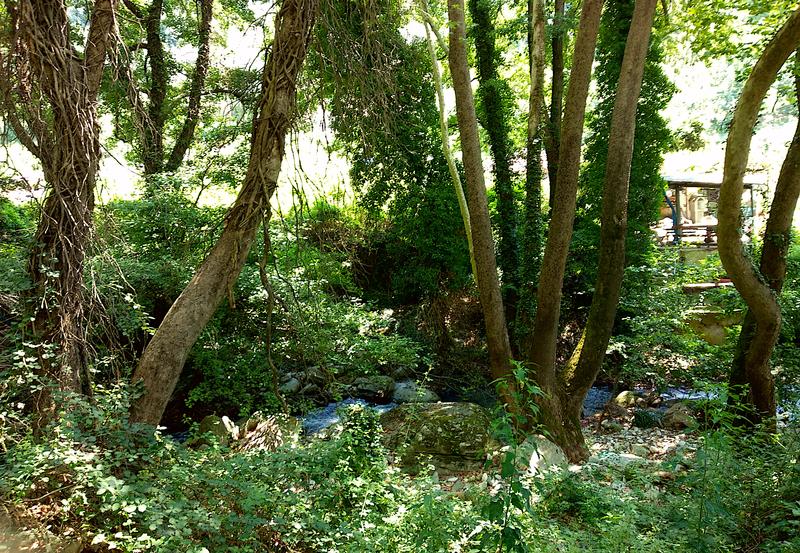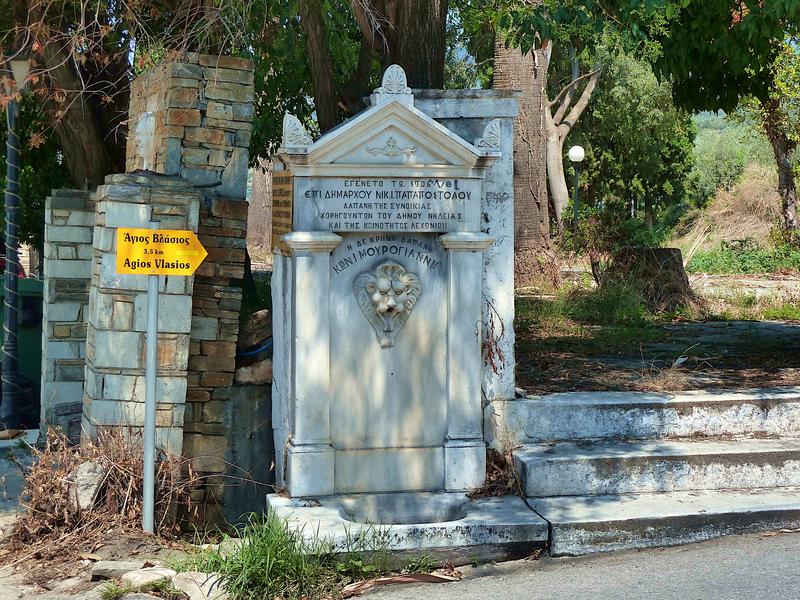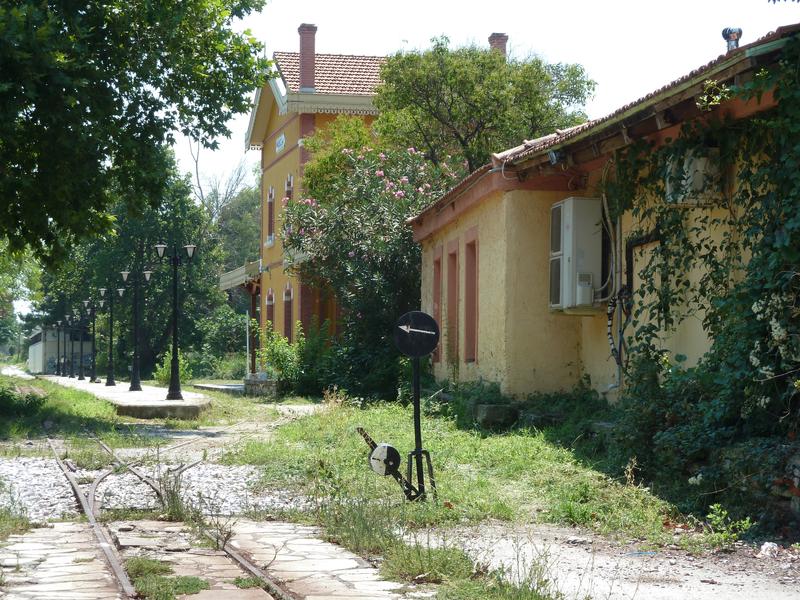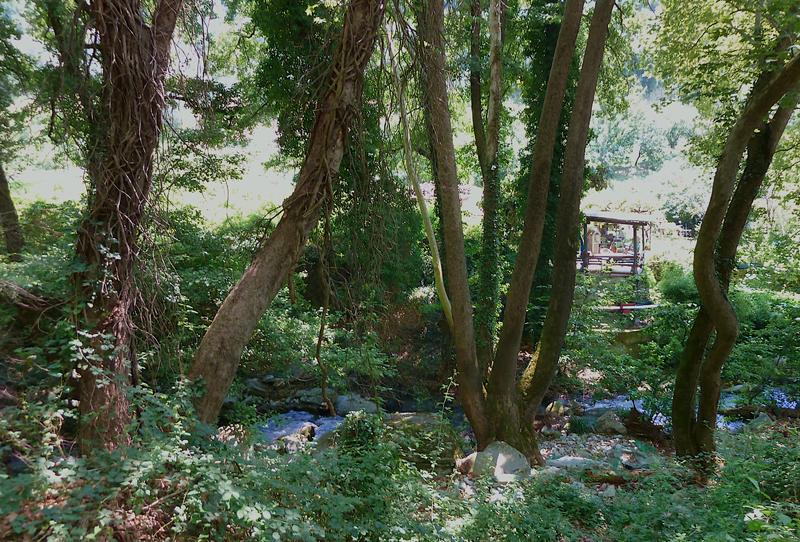 Really close to the village, only 2 kilometers to the north of Ano Lechonia, in Paleokastro, there is a trout fish farm. In a heavenly location, full of plane trees, running water and little ponds there is a tavern where you can taste delicious trout. If, however, a short-distance trip is not enough, catch the infamous Moutzouris (Smudgy), the little train starting from Ano Lechonia with destination to the picturesque village Milies. It is a route through the mountain, crossing the verdant slopes that are full of plane trees and kermes oaks. There is one and only fifteen-minute stop at Ano Gatzea, where you can rest and have a coffee, a refreshment or - why not? - a tsipouro (spirit) at the quaint station. The wonderful 15-kilometer route to the historic main village, through dense vegetation and magnificent architecture, lasts about 90 minutes.
Upon your return to Ano Lechonia, after having admired the beauty of the village that blooms in flowers and ornamental plants and is famous for its nurseries, choose amongst many lodgings for your stay and enjoy your coffee relaxing in one of the traditional or the modern cafés of the village. When you get hungry try traditional specialties from Pelion but all over Greece as well, like grilled meat, cooked food, spetzofai (dish with sausages), strapatsada (eggs with tomato), satisfying omelets, sausages and souvlaki. After all this, even the most demanding visitor, along with his palate, will certainly be pleased, justifying this unique, travel option in the lowlands of Pelion.
---