If your way leads you to Pelion and you wish to see a wholly traditional village, as if from another nostalgic and pure time, come to Aghios Lavrentios. Built on the southern slopes of Pelion, 600 meters high and only 19 kilometers away from Volos, it will mesmerize older generations with its countryside reminiscent of the 60's and the younger by teaching them authenticity and tradition.
---
Aghios Lavrentios consists of three more settlements: Aghios Apostolos o Neos (the Young), named after a saint who was born there and became a martyr in Istanbul in 1686; the other two are Vrohia and Servanates. The village received its name from the Monastery of Saint Lavrentios, built by Benedictine monks during the Crusades. The monastery was abandoned and built anew as an Orthodox church by Ηoly Lavrentios from Trabzon, and today it is aconvent. Apart from Saint Apostolos the Young, it was the homeland of scholar Daniel the Magnes (19th century) and also the famous beloved Greek film actor, Lavrentis Dianellos.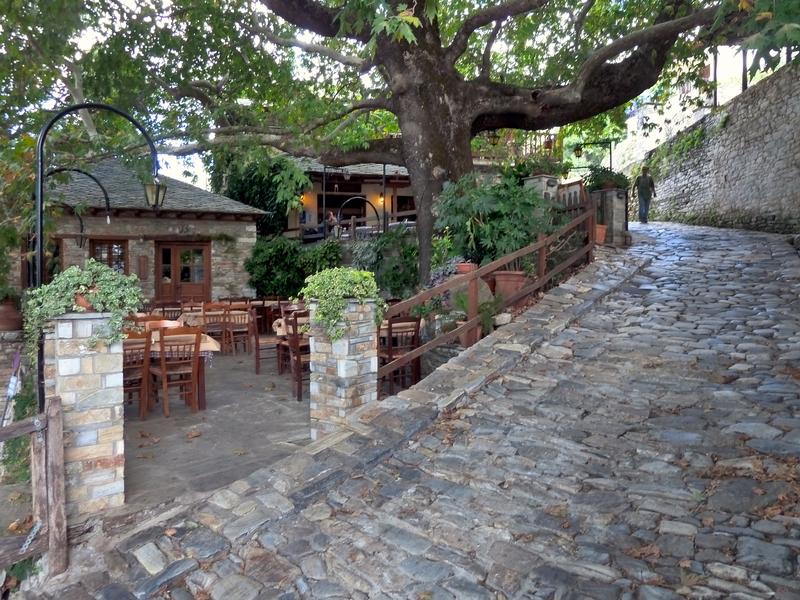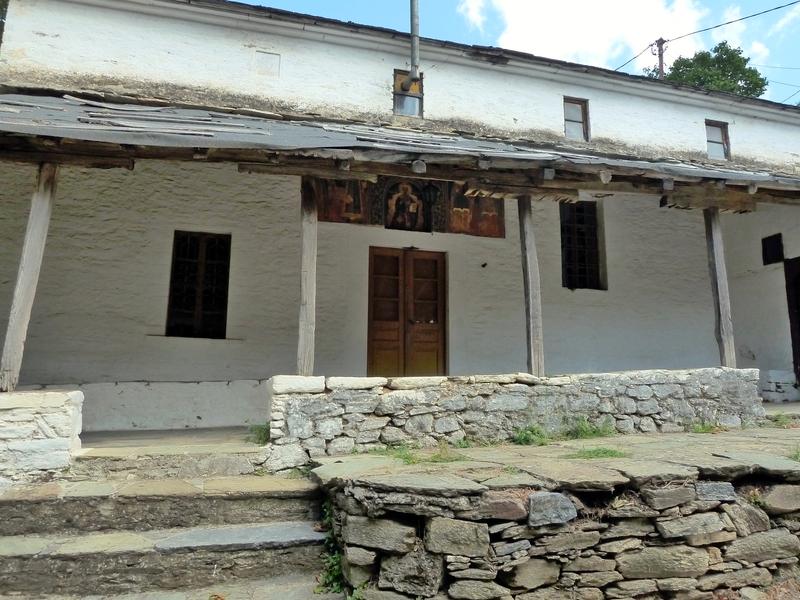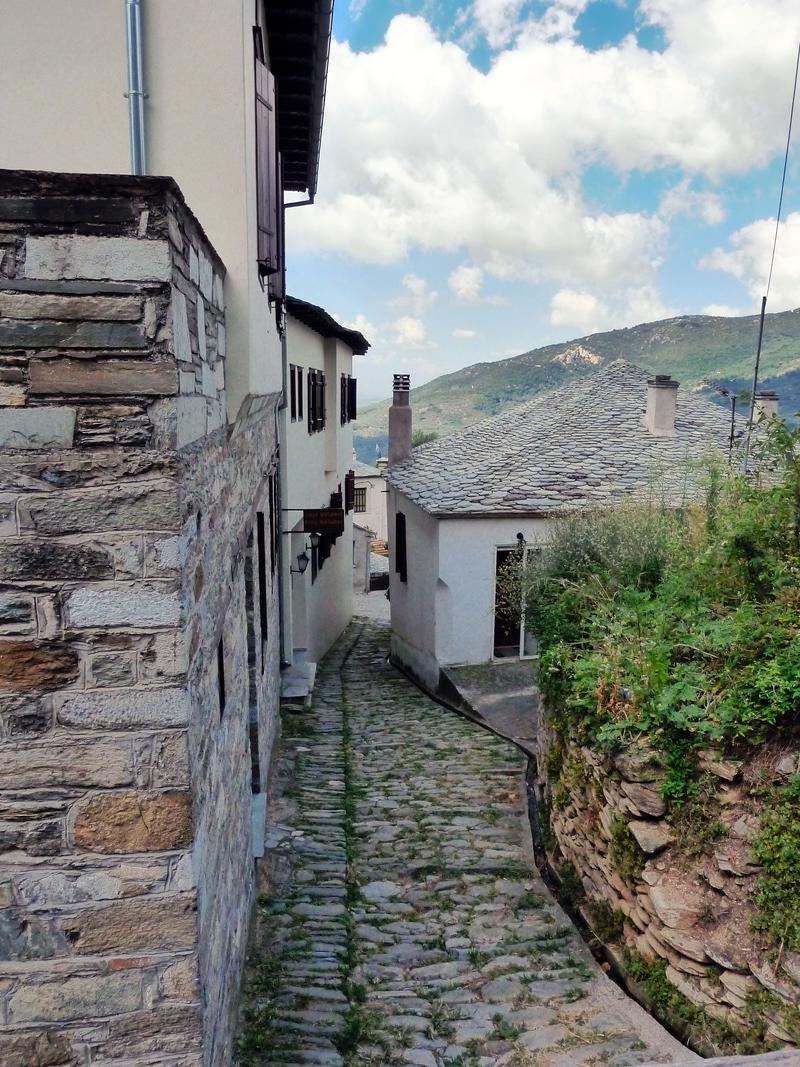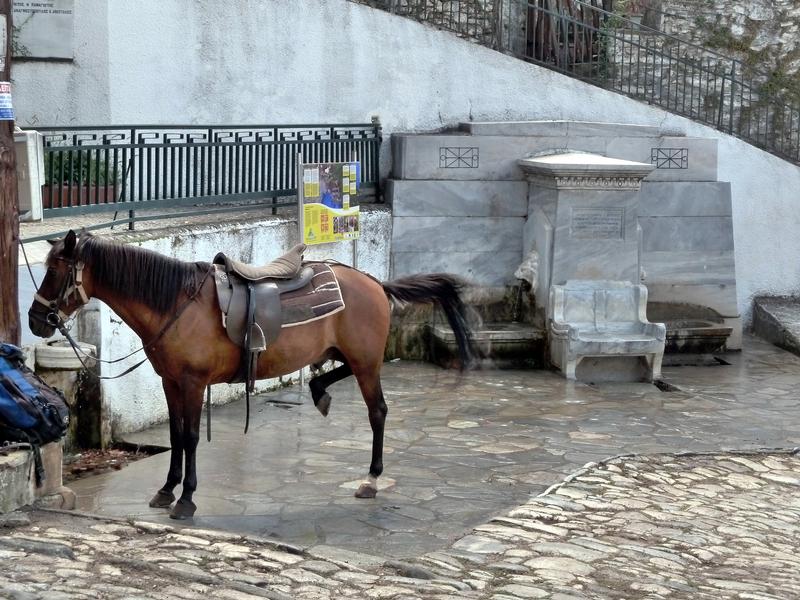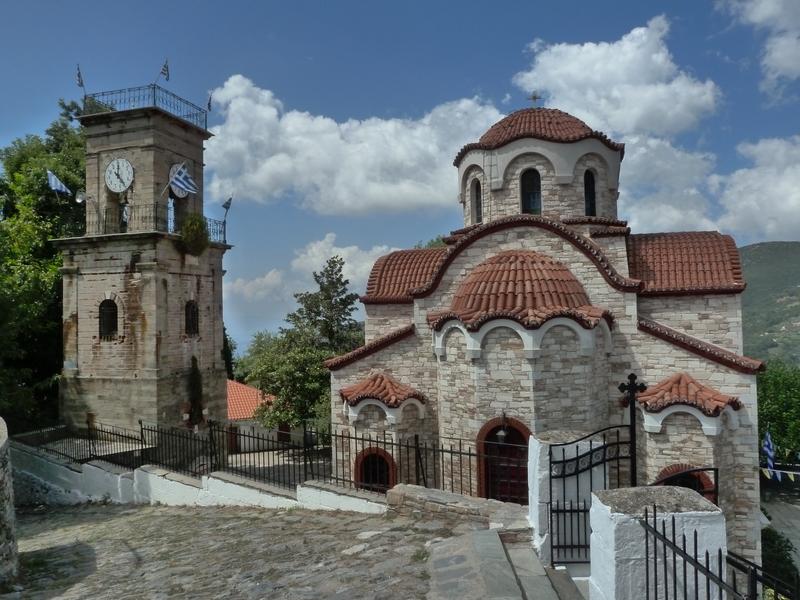 Visitors can admire traditional architecture, squares, more than 20 fountains, and cobble streets used exclusively by pedestrians and friendly horses transporting wood for fireplace (cars are not allowed inside the village). Furthermore, one can admire the monastery of Saint Lavrentios, celebrated June 1st, the country chapel of Virgin Mary Souravlou, Saint Dimitrios church in the central square, Hatzinis square - standing alone and free of shops, overlooking the sea - the village Drakeia across and diffuse manors. Finally, there are woods of beech and chestnut trees, while beneath the village and on the way there you can enjoy a full-of-olive-groves scenery and trees of walnut, cherry, apple and pear.
Aghios Lavrentios is a meeting point for musician and artists, known as "Musical Village" due to its yearly events (August to beginning of September) that include seminars of music, puppetry, theatrical and puppet plays, speeches, open-air concerts at the square, at the school and in yards. Many young people take the accustomed hiking trail to Drakeia village on August's full moon. Its musical character aside, Aghios Lavrentios is an ideal vacation spot for families; summer vacation offers nice weather, events and joy to kids who play freely around the square while familiarizing with nature and countryside's lifestyle. During Easter, when vermillion poppies are everywhere, ritualistic Epitaphios (liturgical) and the rite of Resurrection of Jesus at the church of Saint Dimitris turn it into a special choice for vacation.
It is such a unique village; you can see the elderly of the village play card games undisturbed next to you in the café during a baroque music concert. After the music enchants you, taste caramelized pork hock, pork in the pan, traditional sausage, boiled greens, little cheese pies with molasses, beef with chestnuts, bellies and homemade bounbari – spicy guts stuffed with rice and minced meat baked in the oven. Wine or tsipouro (spirit) go great with all the above and for dessert have spoon sweets made of fruit produced in this diamond of Pelion.
---